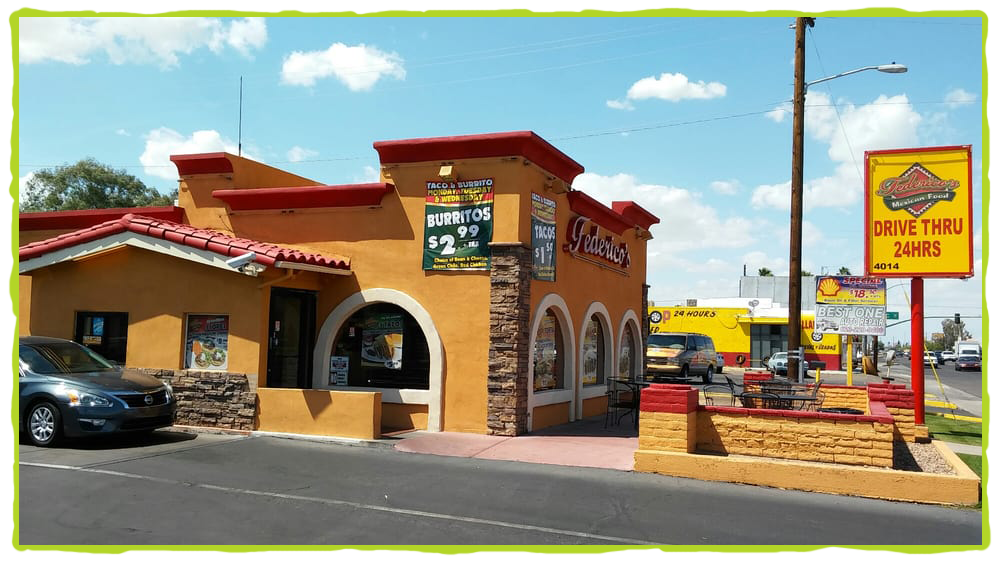 For over two decades Federico's has been bringing the bold flavors of Mexico to Arizona and New Mexico. Serving authentic Mexican food 24/7 for every appetite and budget.
Starting with a dream to establish a chain of Mexican fast food restaurants that would offer a place to enjoy authentic Mexican food, Federico's Mexican Food opened its first restaurant 20 years ago. With over 30 current locations and counting Federico's continues to strive for customer satisfaction providing a great Mexican selection, friendly service, and a wonderful experience.
Our mission is to provide each guest with prompt, fair priced and well-prepared meals using only the best ingredients.
We are committed to maintaining clean, comfortable and well-maintained restaurants. We take a great pride in your overall experience in our restaurants and staff.